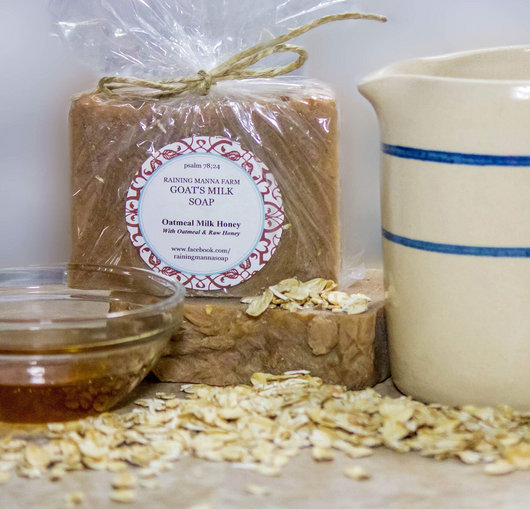 Oatmeal Milk & Honey
Sweet, toasty & warm with a hint of cinnamon. Finely ground oatmeal & organic raw honey added to create an extra moisturizing & soothing skin treatment.
Made with goat's milk, ground oatmeal, Organic raw honey, coconut oil, lard, shea butter, olive oil, soybean oil, glycerin, colorant, sodium hydroxate, fragrance or essential oils.